Pet Relocation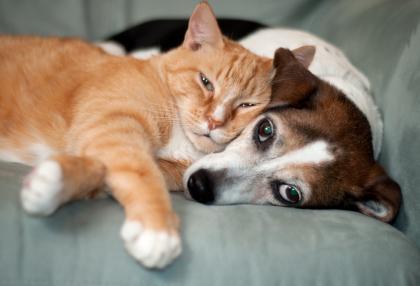 we know that your pets are part of your family and that keeping them safe and secure during your move is one of your top priorities.
To ensure that your pets have the smoothest, most uneventful relocation possible, every step of their journey must be carefully planned and implemented. Don't leave this to chance. Our approved pet relocation providers are experts in pre-trip documentation requirements, airline carrier routes and restrictions, country import and quarantine regulations, and customs clearance procedures. More importantly, we love animals, and we know that your pet's well-being is your highest concern.
Contact us today! We can help you relocate your pet safely and comfortably. Moving a pet overseas?
Vaccination certificate / Pet passport
Microchip and accompanying paperwork
Application and documentation, including import license and transit paperwork
Arrangement with destination country for cargo arrival and customs clearance
Door to door delivery, including transit between home, kennel, veterinarian, airport, quarantine site if needed and delivery to new home or kennel
Flight reservations that consider the best schedule for your pet
Updates on your pet during transit

En Route: Is my pet 'excess baggage' or 'cargo?'
Neither! Your pet is part of your family! However, your carrier may refer to your pet as either term. What do they mean? Read our article on pet relocation... Will my pet have to be quarantined?
Some destination countries will require quarantine upon arrival, but for many this quarantine can be completed in your home. Contact to learn the quarantine requirements in your destination country.