Record Management - Document Storage
pickup, storage return, inventory, shredder and disposal services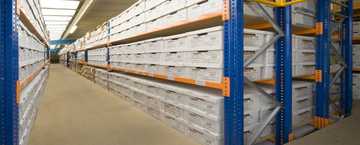 Your daily work will be significantly reduced by this service which is intented to off-load your burden to organize a large volume of papers, files and others (such as product samples).
We can help you manage document and file. you will be able to retrieve your storage item and have them deliver to you at your specified time.
You shall benefit from us keeping track of the full "Record Management" life cycle:
Item Registration
Move to storage/Retention
Warehouse Check-in
Inventory
Retrieval (Warehouse Check-out)
Destruction/Disposal
You may choose to use our online storage management software, that help you oversee and control all movementand activities.
To Check when an item being checked in by the warehouse or to print a report of your inventory, All of such user's operation on our online system must first get checked and authorized by our highly secured permission requirement.
Corporate
domestic
Corporate